The DC and Baltimore Perlmongers invite you to join us for a workshop in Silver Spring, MD, on Saturday May 3, followed by a hackathon on Sunday May 4! The workshop will have two tracks of speakers, discussing innovative, exciting, and fun real-world usage of Perl. The hackathon will be more free-form project time, though we may have some organized hands-on activities for those interested.
Registration is $25 prior to April 1st, and $50 afterwards. Free admission is available for students and the currently unemployed.
Questions? Comments? Email us! dcbpw-organizers@googlegroups.com
Sponsors and Partners
2014-04-08
Sponsor - Infinity Interactive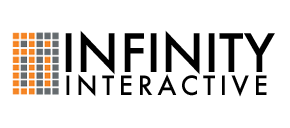 We welcome our latest sponsor, Infinity Interactive!
Besides being well-known for their creation of Moose, the company and the team are outspoken contributors to open source and the community in general. They not only sponsor many events, but are key participants as well (and will be presenting at DCBPW this year!). As a company, they solve a wide range of problems -- probably they can help you solve the thing that is keeping you up at night. Contact them to find out!
2014-03-27
Sponsor - OmniTI

We welcome our latest sponsor, OmniTI!
For companies experiencing issues associated with growth and scalability of their customer-facing websites, OmniTI is the leading Web Scalability and Performance provider using a cross-disciplinary approach to achieve unparalleled levels of web and database performance to enable revenue growth, outstanding customer experience, underlying infrastructure reliability and faster time-to-value.
2014-03-26
Sponsor - BlueHost

We welcome our latest sponsor, Bluehost!
Established in 2003, Bluehost has grown to become one of the world's largest web hosting providers, supporting millions of domains and websites all over the world. Bluehost has pioneered shared hosting solutions and recently expanded its offering with the launch of new dedicated hosting services. Bluehost enjoys a reputation for industry-leading reliability and unbeatable U.S.-based customer support. Built on open source technology, Bluehost remains committed to supporting open source projects and initiatives through their BOSS program. Learn more at bluehost.com/boss.